My Story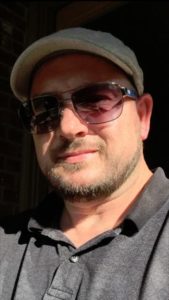 I've enjoyed a variety of different passions throughout my life and for the last decade or so cigars have been atop of that list.  What can I say, I love cigars! I love the way the look, the way they smell,  their taste  and even how they feel in my hands. There's just something special about a great smoke, whether you're kicking back solo reflecting on this little game we call life or enjoying your favorite stogie in the company of family and friends.
As much as I love cigars, there's another passion that has been a key component of my life for as long as I can remember. That passion happens to be art. As with cigars, I love all aspects of art but sculpting is the one discipline I gravitate towards the most. I've invested thousands of hours trying to perfect my craft and have spent hundreds more tailoring my more recent creations towards a cigar centric theme.
CigarArtistry is the perfect marriage between these two passions, showcasing a rare approach in creating functional art that has been designed for the cigar enthusiast. All of the artwork on this site has been a labor of love and I hope you enjoy each piece as much as I enjoyed creating them.
All the best,
Gerald Gore